Do you already use Poling Group machines or have product traceability systems in place? You may have all the product, machine, and process data you need.
You may also have data overload if:
Your staff loses productive hours generating and analyzing lengthy reports to identify production and quality trends
Your organization suffers with spreadmart--huge amounts of data completely cut off from the source and stuck in a multitude of spreadsheets
Your IT department spends too much time developing specialized queries to satisfy departmental requests
Maintain and view inventory real-time across the enterprise
Services that we provide as a solution
Working with IT and users to define requirements
Custom training/mentoring on data warehouse technical best practices
Source data integration design and implementation
Data warehouse design and online analytical processing (OLAP) cube build
Optimization of existing data warehouse or cubes
End user training
Visual Reports Make Complex Data Understandable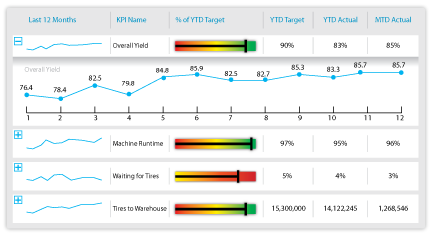 Proven Technology
Data warehousing and OLAP databases have long been used by financial service and retail companies to organize large, complex sets of data for efficient data queries and analysis.
How does this technology differ from operational IT systems you may already have in place?
Adapts to changing operations, instead of structuring them
Designed for effectiveness (right time queries), instead of efficiency (real time transactions)
Scalability: can include enterprise data, instead of remaining narrowly focused on a single department or manufacturing area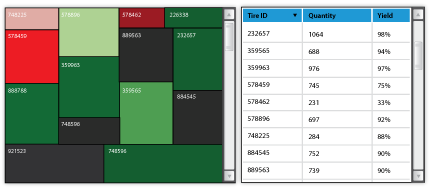 Proven Tools
Advanced, visually-based analytical tools work effectively with data to help users quickly locate problems.
The benefits of these and other interactive reporting tools are proven--they reduce the IT reporting treadmill by empowering non-technical end users to:
Create and manage their own ad hoc reports
Use exception reporting to isolate problems and opportunities
Quickly visualize solutions to complex or abstract problems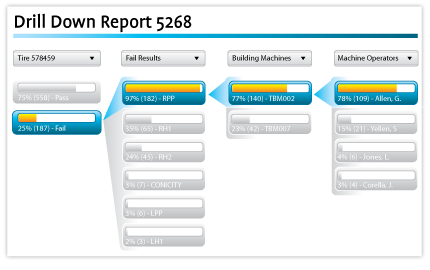 Learn More Today
Learn more today by using the form below to contact a qualified representative of CTI, a Poling Group company.
CTI, A POLING GROUP COMPANY
Founded in 1978, CTI has been a valuable resource for large industries. Since 2001, we've expanded the capabilities of Poling Group tire equipment, including uniformity and geometry testing machines.
©2023 Commercial Timesharing, Inc. All Rights Reserved
CTI is a Poling Group company.